SCA Health is proud to support our mission of inclusion and diversity through our Teammate Resource Groups (TRGs). Our TRGs provide spaces for our teammates to discuss shared experiences impacting their personal lives, both inside and outside of work.
SCA teammates Abbie Graves and Jamie Heath are both members of the Veterans Teammate Resource Group. Mrs. Graves is the spouse of an active-duty service member of the United States Air Force, and Mr. Heath is a United States Army veteran who served from 1995 to 2001.
Answers provided by Mrs. Graves are represented as AG. Answers provided by Mr. Heath are represented as JH
Some answers have been slightly modified for clarity and brevity.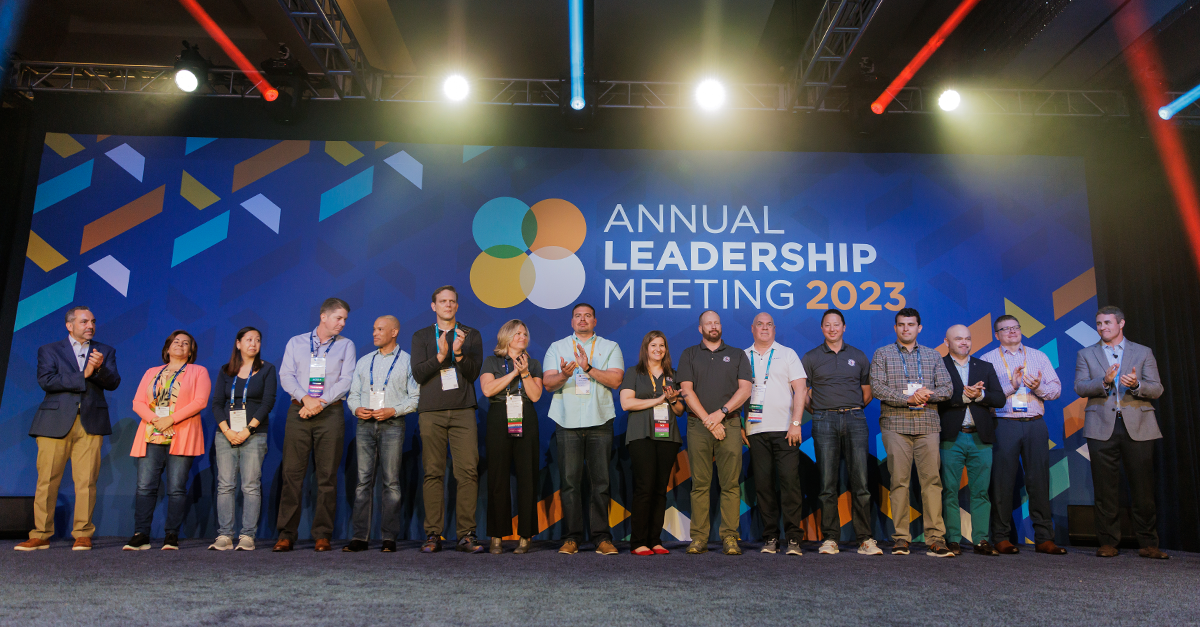 Q: Can you describe what the Veterans TRG is?
AG: The Veterans TRG is a supportive and inclusive community that is comprised of military service members and their families. The group provides a platform for networking, sharing experiences, and addressing the unique challenges that veterans and their families face.
JH: The TRG is designed to build, support, and maintain the community of military service members or their families here at SCA Health. For me, it's a place that allows veterans to connect with folks in a workplace environment who understand the complexities of serving and the military lifestyle. Concepts like being deployed and returning to a civilian job where things aren't as structured. It's really about camaraderie between service members, spouses of service members, and other family members who have similar experiences.
Q: How has this TRG impacted you both inside and outside of work?
AG: As a military spouse living on a military installation, our lives tend to revolve around the military. Having this group of SCA teammates with whom I can build connections and who understand the military lifestyle and the challenges I'm facing is huge. It gives me a sense of belonging and helps validate my feelings about things my family may be going through related to the military. It supports my work, both inside and outside of the military.
For example, we had one instance where we had to move because my husband got new military orders. It was chaotic and stressful, but this group gave me a place to share my feelings and provide that camaraderie to get through it because they had been through it themselves.
JH: Outside of the standard connectivity we share within the workplace, I think the standard I would equate this to is like meeting back up with someone you were in a fraternity or sorority with. We have that shared bond and connectivity that I can jump in and connect with you. There are things that I feel I can share with them that I can't share with others (who have not had a similar experience).
We can meet, talk, and connect. If there's someone new, we can bond and show them things and find ways to help them both inside and outside of work.
Q: What kind of events does the group host?
AG: We have a big focus on honoring our veterans, remembering them, and giving back to the veteran community. One of my favorite things we've done was around Memorial Day. We had an initiative based around remembering and sharing a fallen veteran's story. Our teammates strongly encourage learning the story of someone who may be a fallen hero and sharing their story through storytelling.
SCA is also really big on supporting veterans and giving back to veteran's charities. One big annual initative we support is Wreaths across America, where we volunteer to place wreaths on the graves of fallen veterans. We also produced challenge coins, which are a significant source of pride and fellowship within the military community. I thought it was cool that SCA made TRG challenge coins and handed them out to our veterans.
JH: If you look at it from a calendar year, we are really busy. We're involved with ALM (SCA Health's Annual Leadership Meeting) and our booth, along with fundraising and donating to a veteran's charity. Then we have Memorial Day, where we work to celebrate and honor those who have made the ultimate sacrifice for our country. Around that time, we'll also send out our Honor Walls, where centers can put them up in their break rooms, and staff and administrators can share their personal stories or put up memories or photos of a loved one and talk about them. It's a great initiative.
We host events for 9/11 Day of Service, not only honoring service members but our first responders as well. We also have Wreaths Across America in December and Veteran's Day before that. Then, we start the whole process over again with guest speakers throughout the year.
Q: What does it mean to you for SCA Health to offer a group dedicated to veterans?
AG: It means a lot to me that SCA Health supports this and to work for a company that genuinely wants to give back and make sure that their teammates feel connected no matter their circumstances. Another angle I love is that SCA is committed to hiring and retaining veterans.
For veterans, transitioning out of the military into the civilian workforce can be scary. It's a matter of "how do my skills in the military transfer to civilian life?" My husband is a few years away from retiring, but I know he's already thinking out about it now. It's great that SCA Health provides that kind of support.
JH: It's emotionally meaningful. It means a lot to me to have someone acknowledge what you've done in your life. Back in the day, they would say, "So you're joining the service?" Today, they say joining the military, but the essence remains in that spirit of service. It means a lot to me when someone takes a moment out of their day to acknowledge that.
It's nice to see the company invest resources and time into the group with events like speakers and the challenge coins we send out every year. Even acknowledgments like at ALM (Annual Leadership Meeting) they bring up veterans and provide them with a challenge coin. It's a real tear-jerker and an extremely emotional moment for all attending.
Q: What are some hopes you have for the future of this TRG?
AG: I have a huge passion for military spouses and supporting their employment as they move. I'm lucky to work here because I can take my job anywhere. For a lot of military spouses, when they are forced to move, they have to leave their jobs, find a new ones, and find new friends. It's stressful. Nearly 1/3 of military spouses have a career based on a professional certification, primarily that involves nursing.
What I would love to see is a program or initiative that looks at the footprint of our ASCs and the footprint of military installations and aims at hiring military spouses in the field. It can assist in the nursing shortage. It can build around the lack of nurses and around employment and retention.
JH: At ALM, we get a lot of connection with our facility CEOs and organizational leadership, but what I'd like to do is get to the grassroots and speak with those who work in our centers as staff. We've talked about creating digital info packets to help spread the word outside of leaders.
We also previously had a center that said they would hand out American flag wristbands for patients who came in during November. I liked that and want to find a way to do that on a larger scale for a more extended period than just one month.
SCA Health thanks all our U.S. servicemembers for their sacrifices and commitment to the defense of our country. We are proud to employ our veterans and support them to the best of our ability.
Click below to read previous editions of our TRG Spotlight
To learn more about SCA Health and our Teammate Resource Groups, click here.